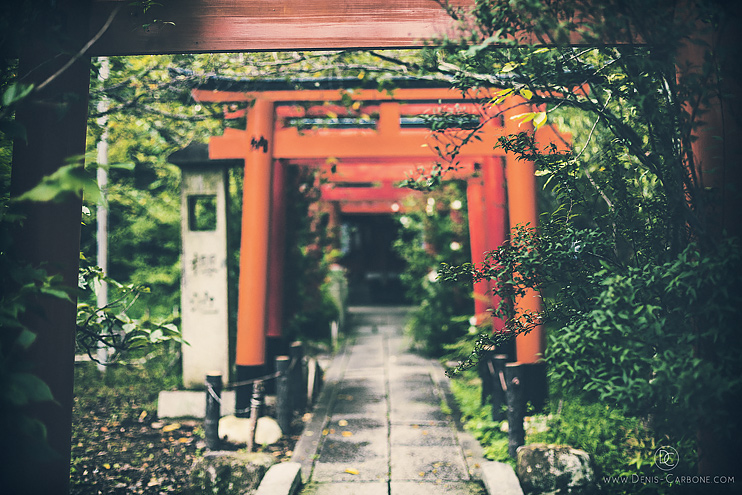 I found this garden entrance somewhere in Kyoto, Japan. Anyone knows where exactly?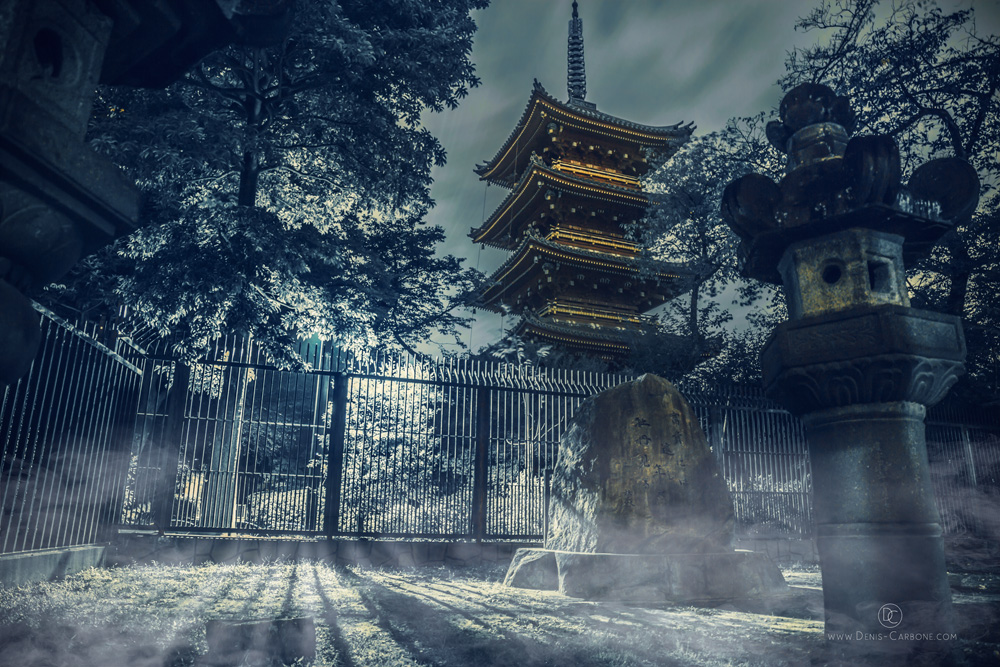 Strolling around at night in Tokyo, I visited the Yanaka Cemetery (谷中霊園 Yanaka Reien), close to Ueno in Taito, Tokyo, Japan.
There I took a long-exposure shot of the impressive Yanaka Five-Storied Pagoda, which was originally part of the Buddhist temple Tenno-ji (天王寺). It was built in 1644 and burned down in 1771 and was rebuilt some 20 years later in 1791. This last version, built of Japanese zelkova wood was, at almost 35 meters, the tallest of its kind in the Kanto area.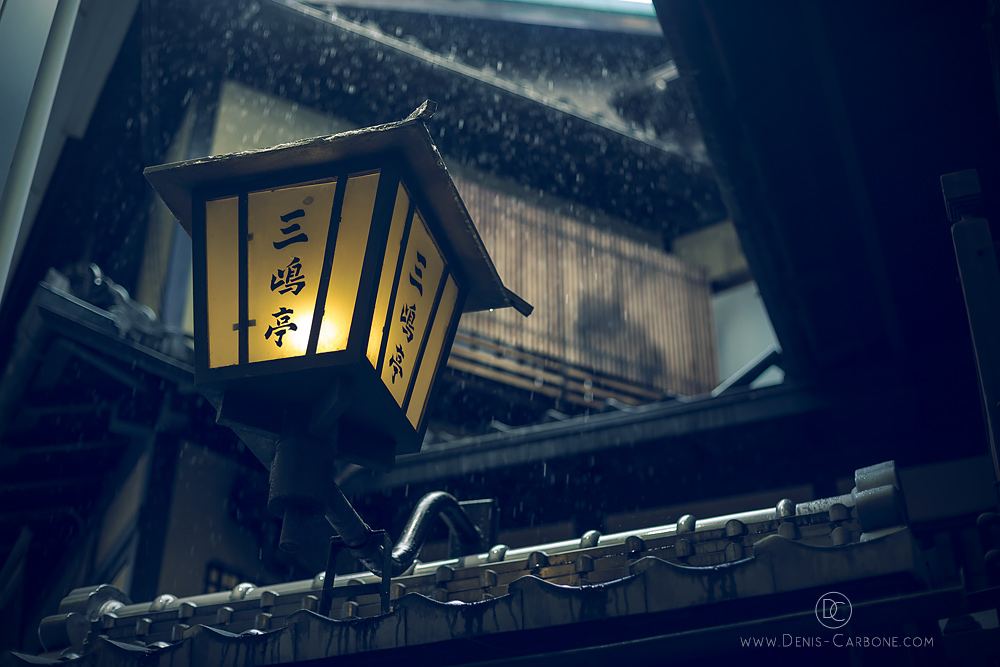 I found this beauty during a very rainy day at the Nishiki Market in Kyoto, Japan. All around me were people with their typical japanese transparent umbrellas, but nobody looked up to see this lonely lamp.