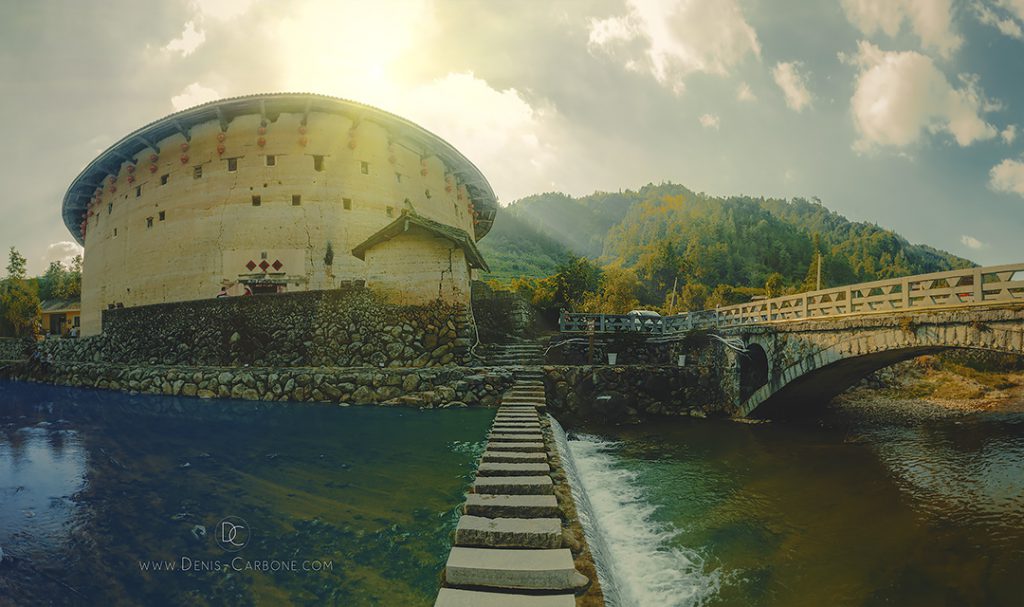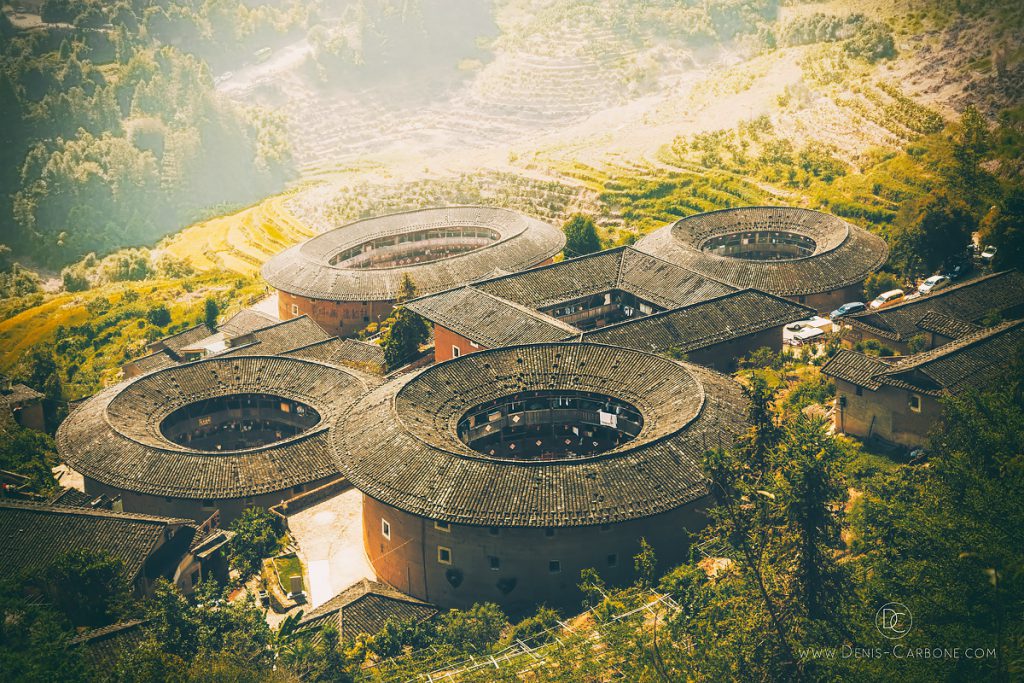 The Fujian Tulou are the best preserved and most representative examples of the tulou of the mountainous regions of south China. The large dramatic earthen defensive buildings, built between the 13th and 20th centuries are an extraordinary reflection of the Hakka settlement.
I took this photo from the mountains close by.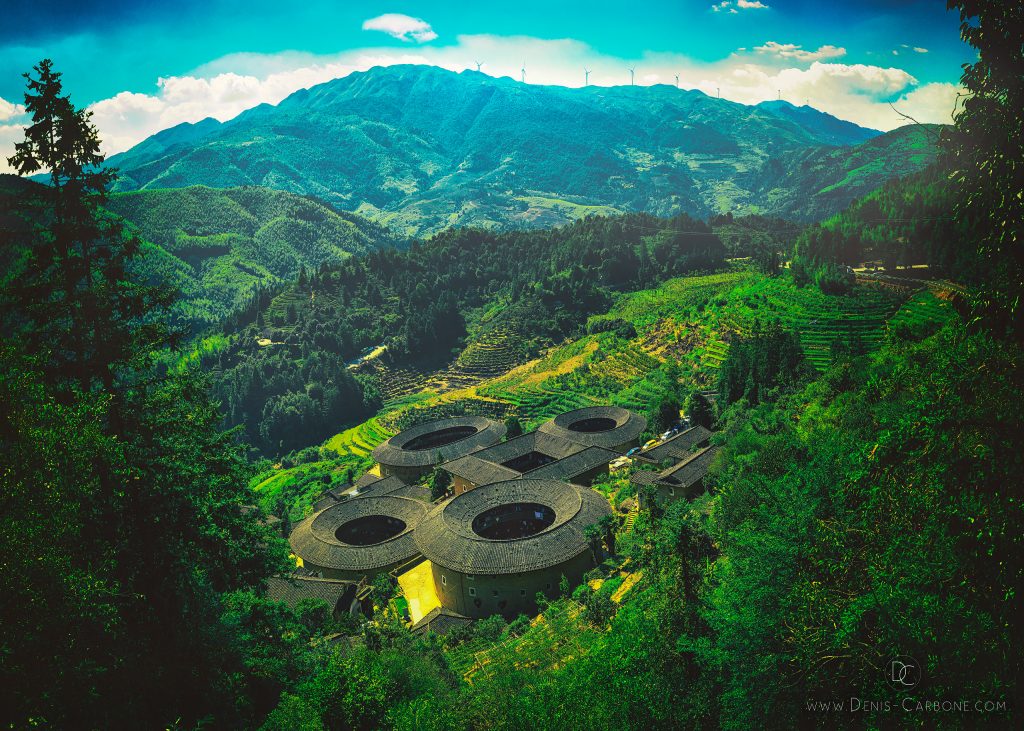 These buildings in China are a UNESCO World Heritage, since they are up 700 years old and still habited by the Hakka people.
I took this panorama of 12 photos on my last travel to China.
Follow me on Instagram for more unique photos: https://www.instagram.com/deniscarbone/